Ash Manton's Type R Civic has been part of the UK modified car scene for several seasons and keeps coming back with a fresh look each year. It's current stripped out, carbon clad, airbrushed look has just won it the cover feature in Max Power.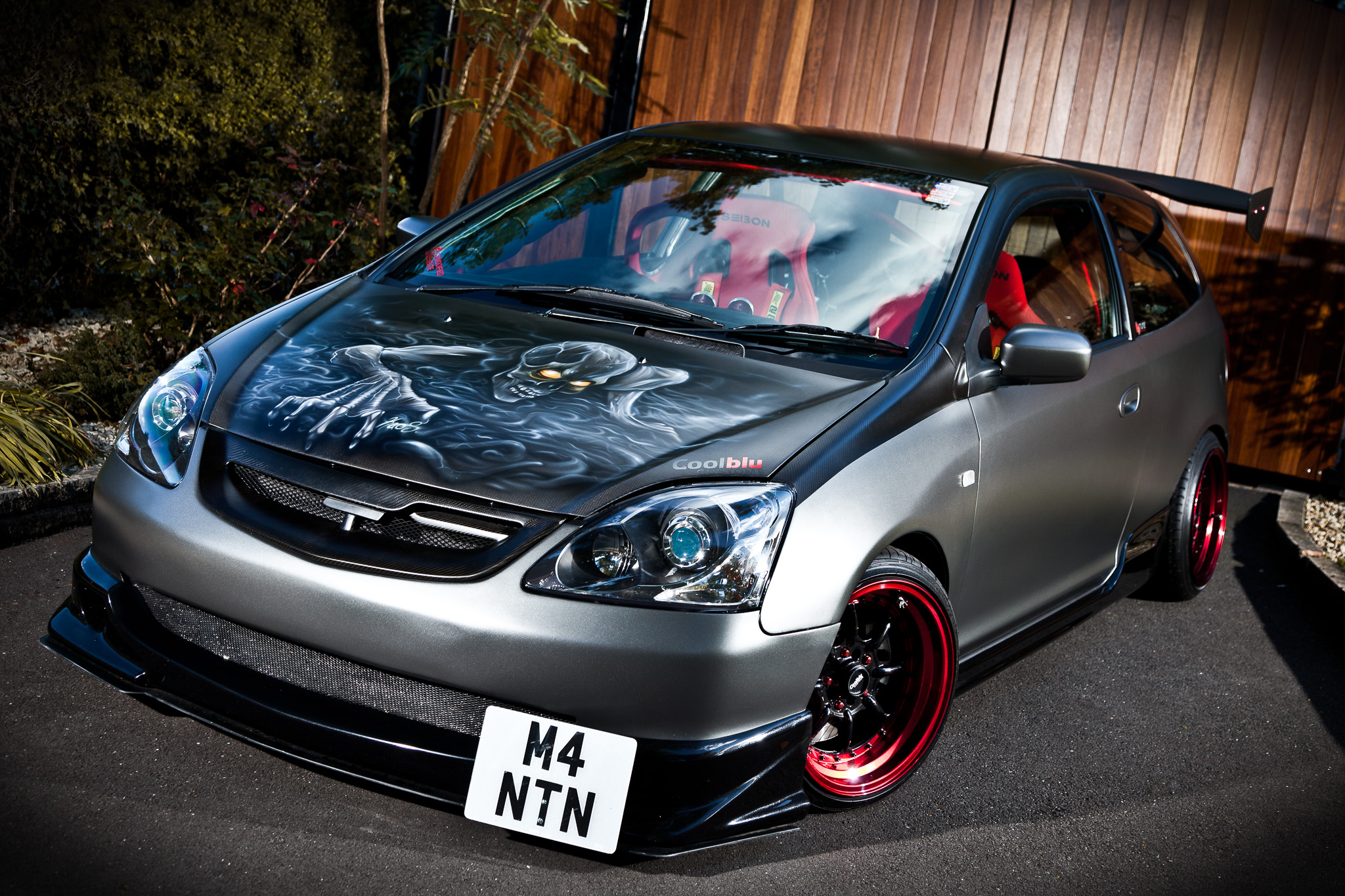 As it's had the Max photo shoot treatment, I wanted to try something different. Enter Georgia Graham, Ash's girlfriend, showing that hell really does hath no fury like a woman scorned!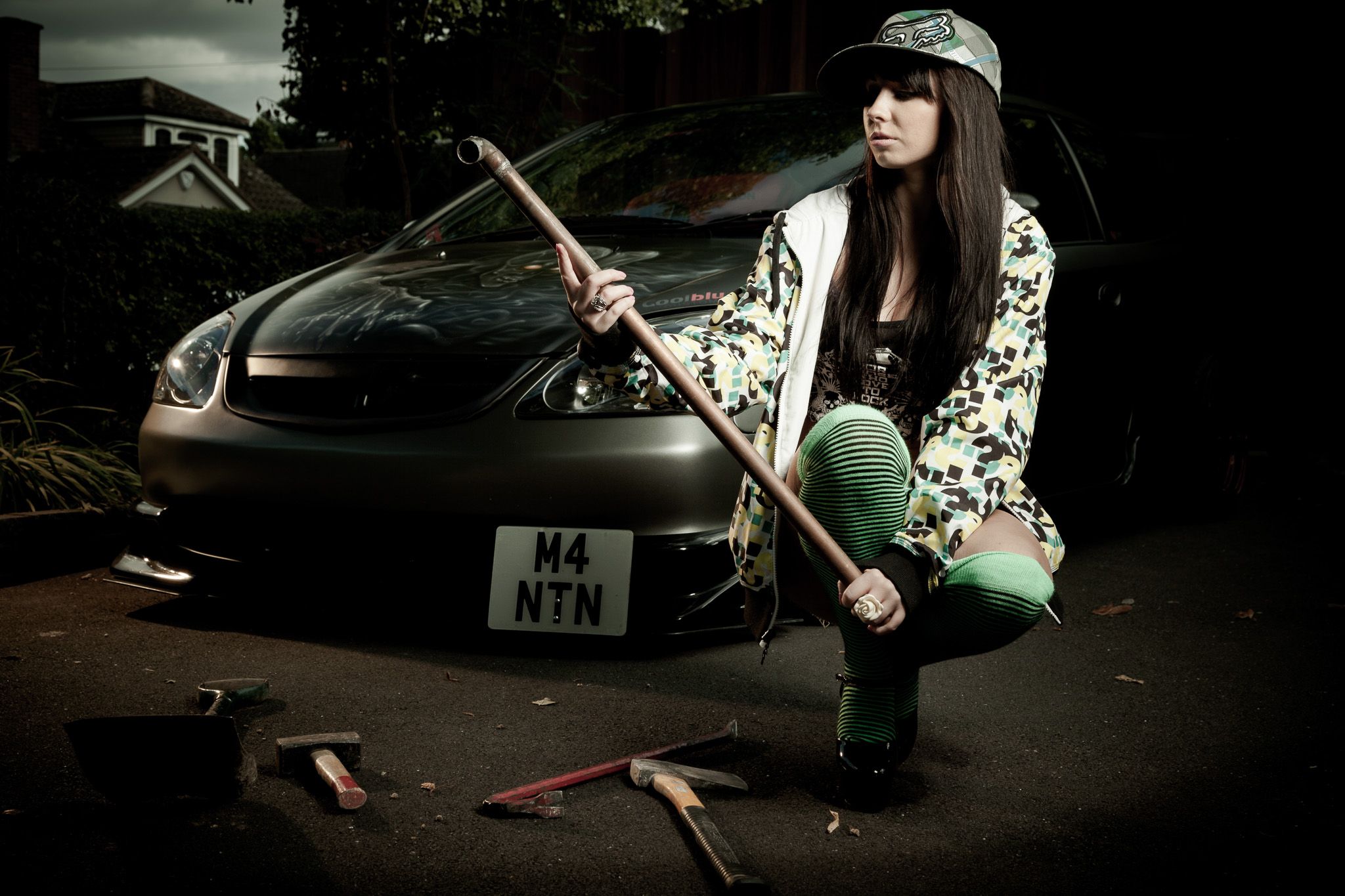 So Ash assembled some props, Georgia put together a suitably OTT outfit and I got to work on the lighting.  The plan here was to go for a dark and moody midnight feel so out came the Quadras again to enable me to stop down far enough at my max sync speed to over power the daylight. We had the car in a shady spot and it was 4pm in September so I wasn't fighting bright sunlight so f/9 at 1/200th did the job. 
One bare, CTO gelled strobe was positioned camera left adding a rim light to both Georgia and the car to separate them from the dark background and a second strobe, in a 70cm Deep Octa in "beauty dish mode" as the main light. I've cranked up the exposure in Lightroom in this shot to give you an idea of the layout.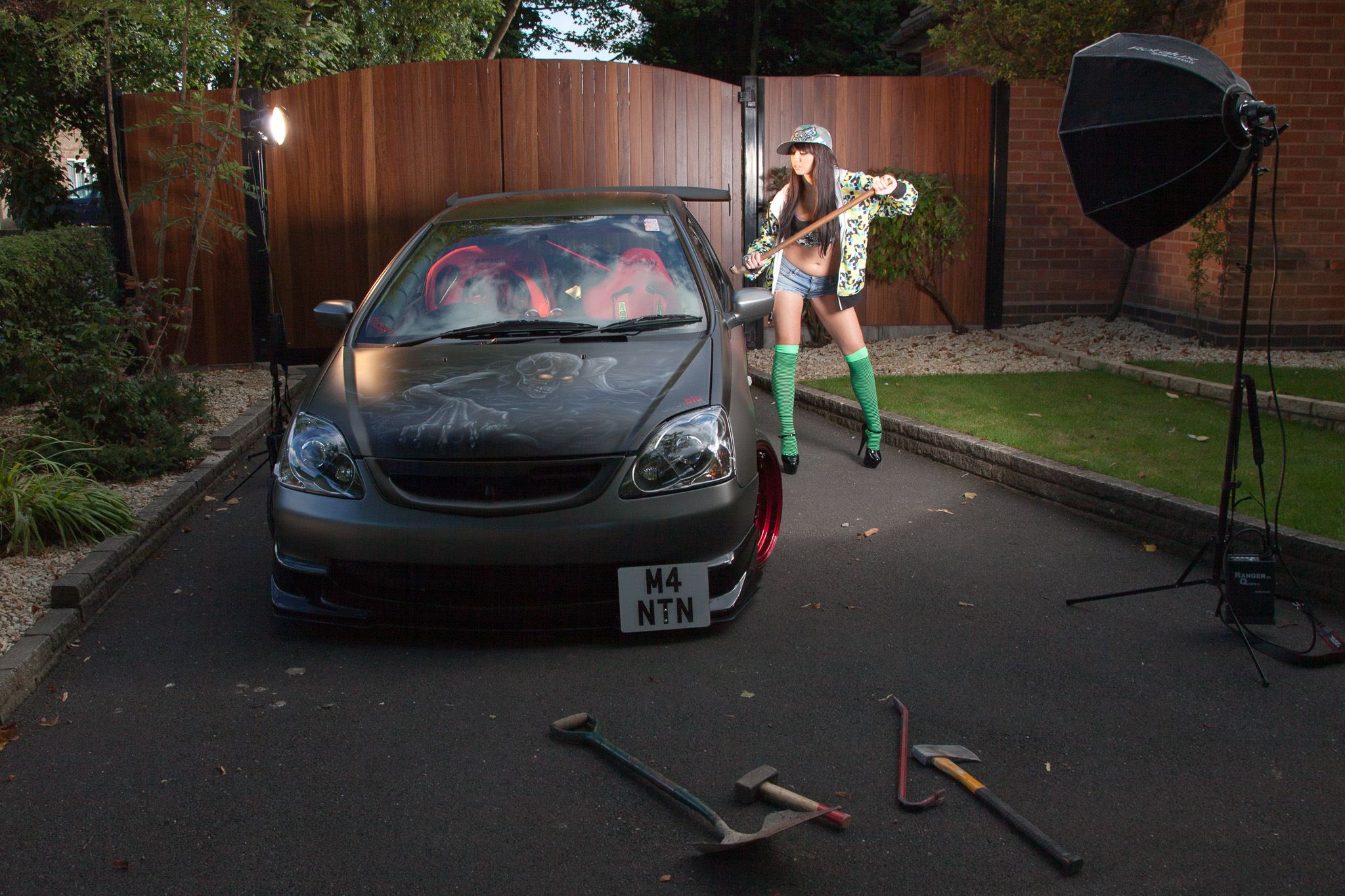 Enough talk, on to the pictures!