I've had a few questions on Twitter about just what I mean when I say I use my 70cm Elinchrom Deep Octa in "beauty dish mode", so this quick post is to show what I mean.
This is the way you'd typically use a soft box with both layers of diffusion material in place for maximum softness.
However you can remove the outer baffle and let the light be a little harder and more specular.
But the way I have been using it for portraiture recently is with all the diffusion material removed and the small round reflector inserted about 15cm in front of the flash tube. This stops the majority of the light firing forwards and instead sends it out towards the reflective inside of the Octabox, very like a beauty dish (hence my cunning nickname for it!). The light is still flattering, but it's punchier and more 'contrasty'.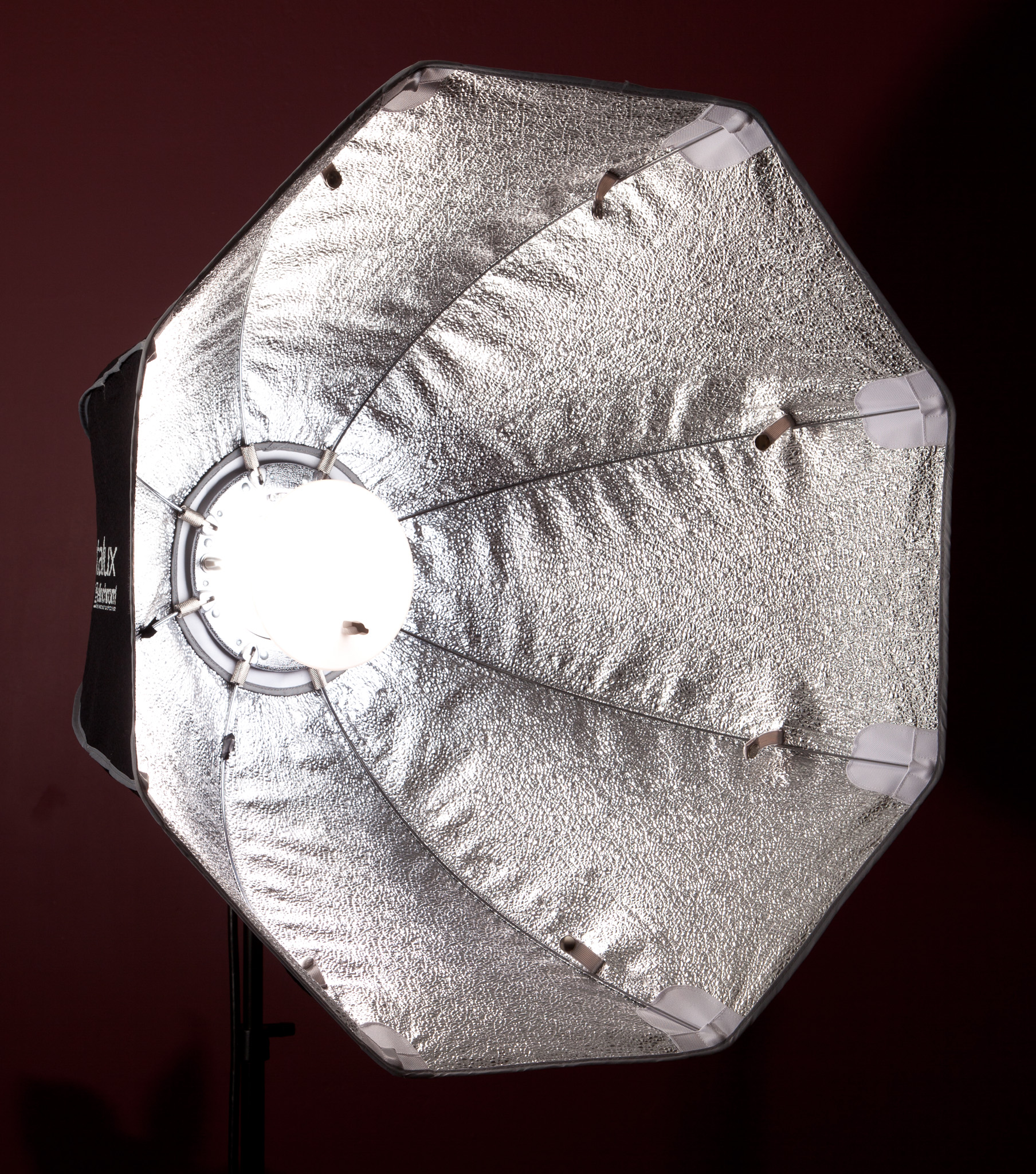 You'll find some images created by using the Deep Octa like this in the recent post entitled Death of a Cover Car.