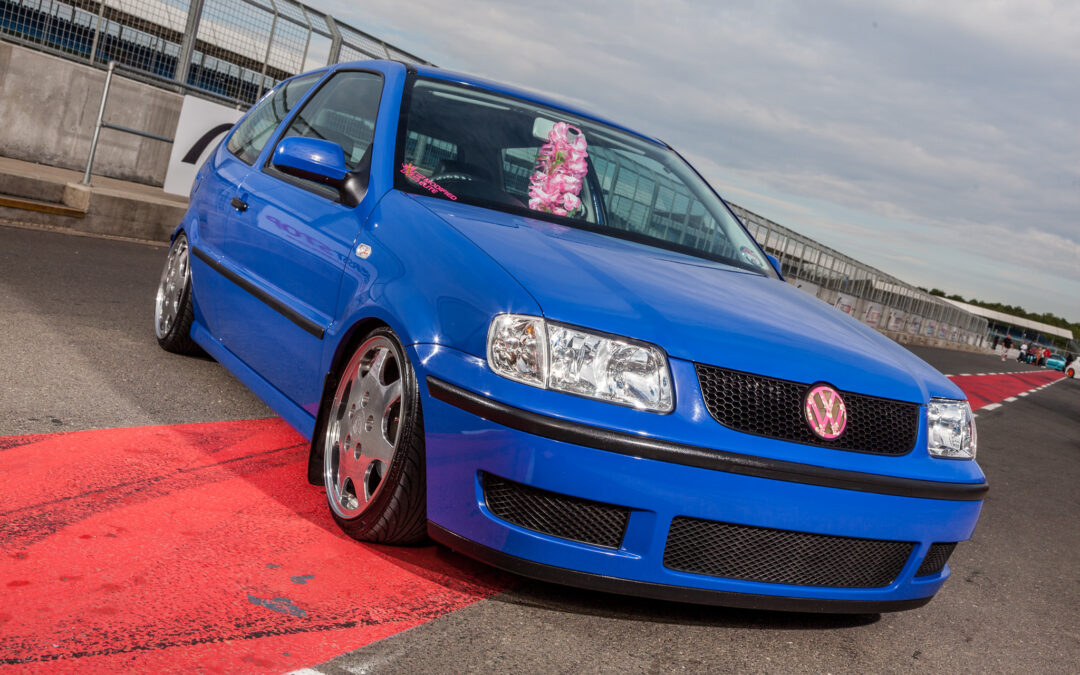 When you are at the World famous Silverstone circuit and you've got access to the pit lane, it's just plain rude not to use it as a location. Especially when you've got the lovely Sarah and her equally lovely VW Polo as your subject.
The plan here was twofold – firstly I wanted to get some good shots in the can for Sarah and secondly I wanted to find out just how well my new lighting rig coped in a typical car show situation. Fortunately, it passed with flying colours.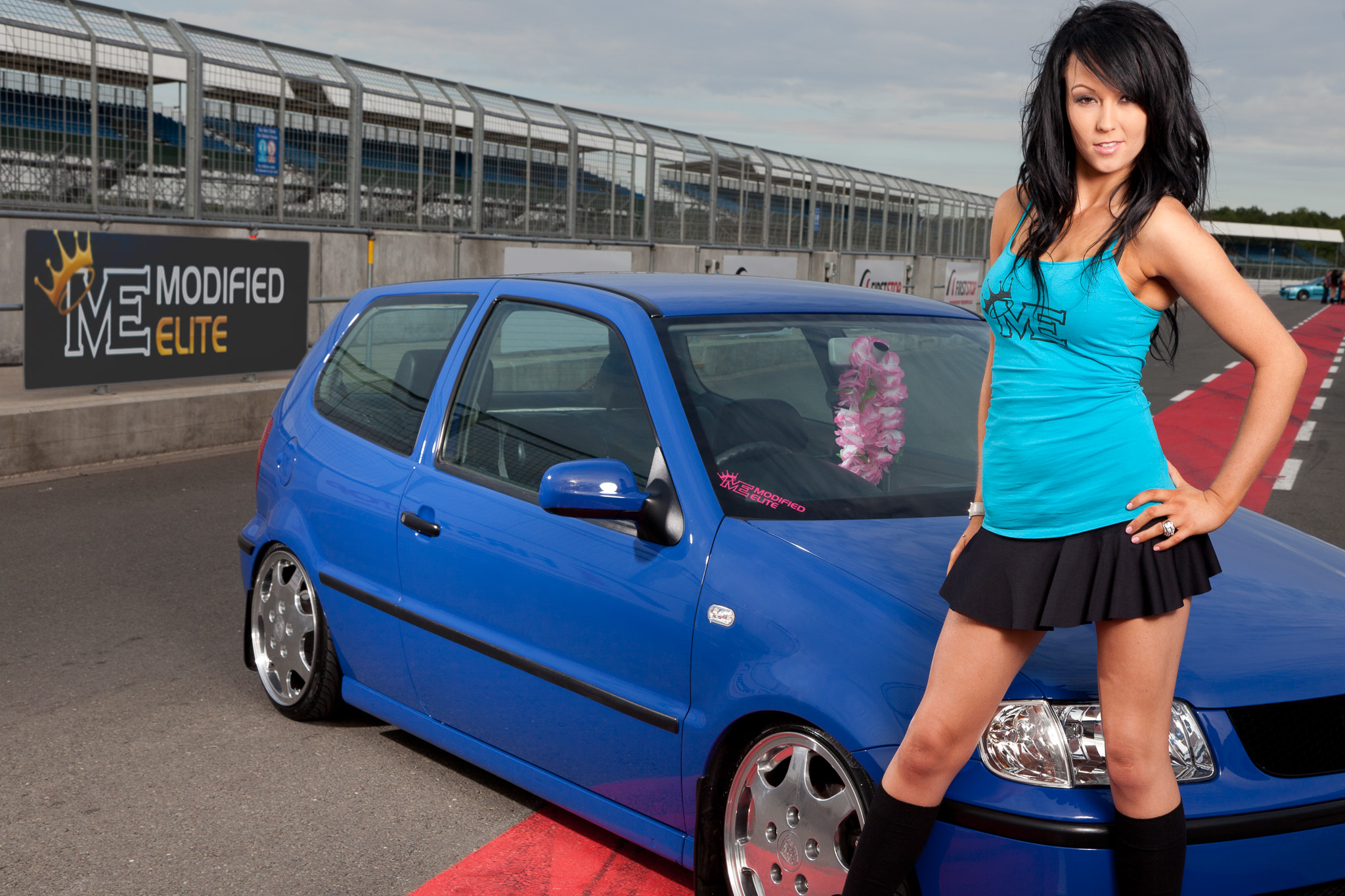 To work in this situation, a lighting rig, for me at least, needs to be;
Light enough to carry: No matter how close you can park, it's always a distance to anywhere you would want to shoot. I've got both heads, both packs and all cabling in a Crumpler Company Gigolo 9500 bag. With my light stands, a few modifiers, and some grip equipment in a fishing rod bag, I am able to move the whole lot short distances on my own. Although this time I had help from Chris Wynne and Darren Skidmore.
Quick to set up: You've got to move quickly at a car show as you've likely borrowed the girls from a trade stand or a car from a Show n Shine area so time is limited. Another box ticked by the Quadras. The heads are small enough for a Manfrotto Nano 001B stand to support with the pack hanging to add stability and the Elinchrom Deep Octa goes up swiftly. Cheaper eBay softboxes take a while to assemble though.
Power: I don't always get to choose when a shoot is going to happen and areas in shade aren't always the best looking locations, so I need some punch to overpower and control the ambient light. For this shoot the solution was to use 3 hot shoe flashes for example. At 400w/s the Quadra packs aren't the most powerful, but still had plenty to tame the light spilling into the pit lane in this case. Although I've yet to try, I am certain 2 bare heads could handle full sun.
Enough talk, onto some images! Firstly to underexpose the pit lane enough to be able to add my own light I had to shoot at around f/18 at my max sync speed. I should probably take this opportunity to mention the Elinchrom Skyport Speed controller syncs withe the receivers in the Quadra packs at my max sync speed of 1/200th without trouble.
All I had to do now was bring in the lights. A simple, bare head setup for just the car and the Deep Octa softbox (in beauty dish mode) added to the camera right flash for the shots with Sarah.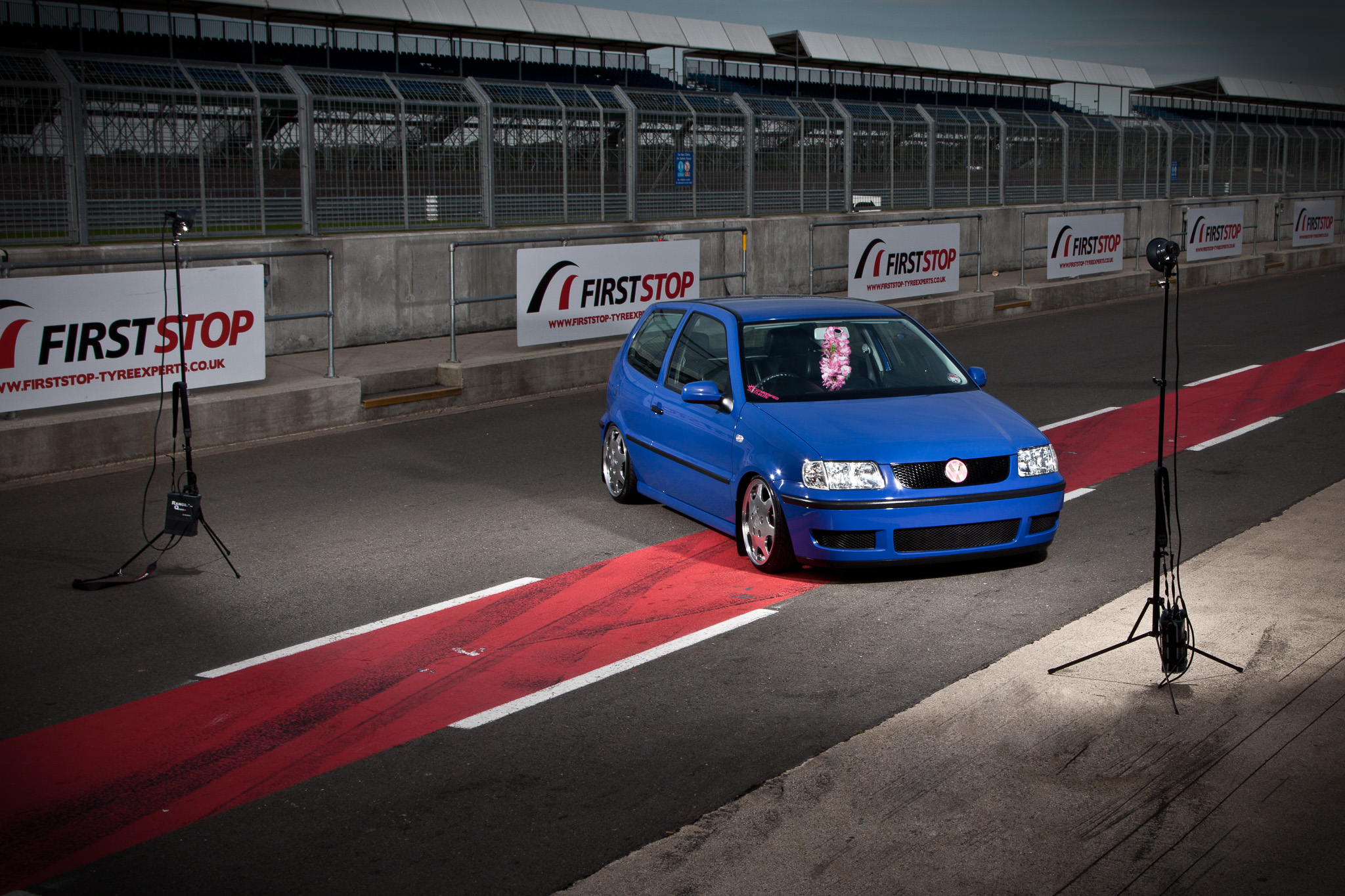 Here are a few more images fr the shoot, feel free to leave a comment.