In a break from my normal location shooting, I spent a little time at Saracen House studio nera Milton Keynes last weekend. My subject was the very talented Amber Tutton and while it's virtually impossible to take bad photo of her, I wanted a concept to make me images stand out. So, being known as a bit of lighting guy, I decided to take along a suitable prop: an over-sized, squirrel cage light bulb.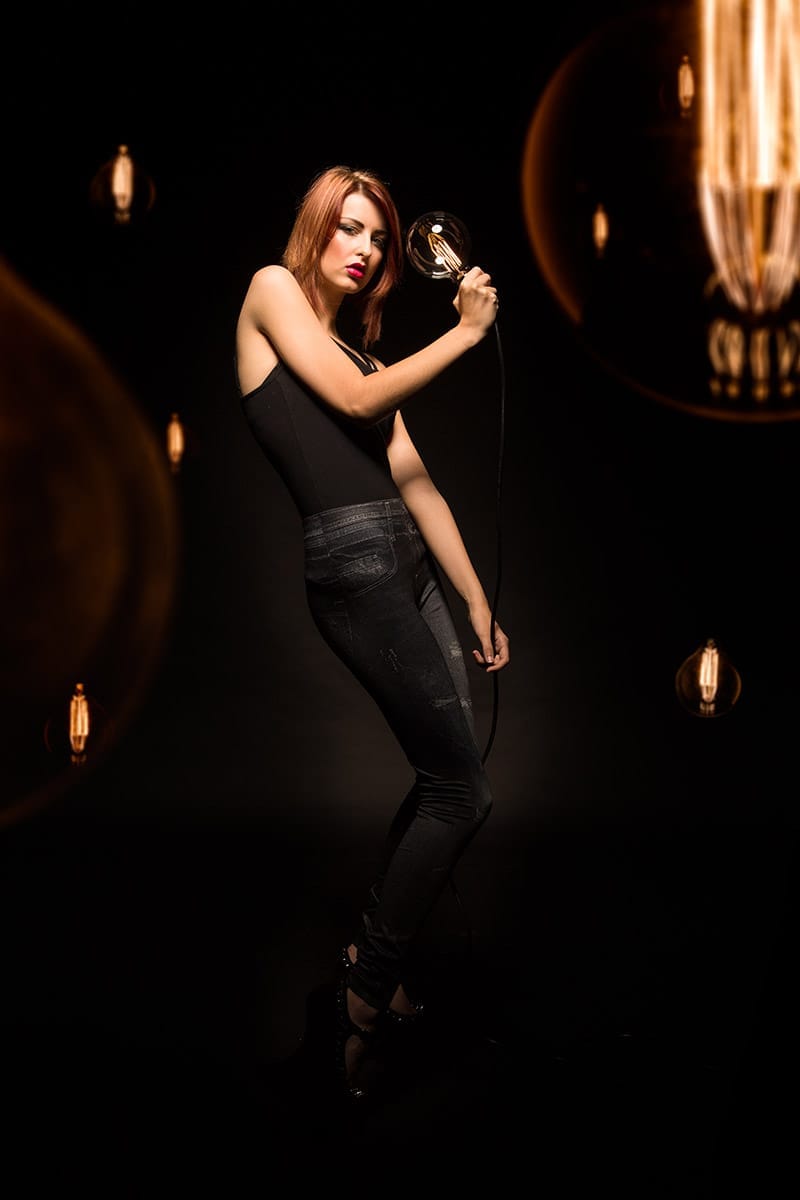 Most images were taken with a gridded beauty dish as key light, flying high halfway between me and Amber with a small softbox at ground level, 2 stops lower, for a little upward fill and to seperate her dark jeans form the black seamless.
While this worked well, as Joe McNally says "Don't get satisfied with one view, and one good-looking frame! Shoot and move, shoot and move." Changing your angle an composition is one thing but don't forget you can change your lighting too. In this case, I shut off the strobes and modelling light, opened up my aperture and cranked my ISO.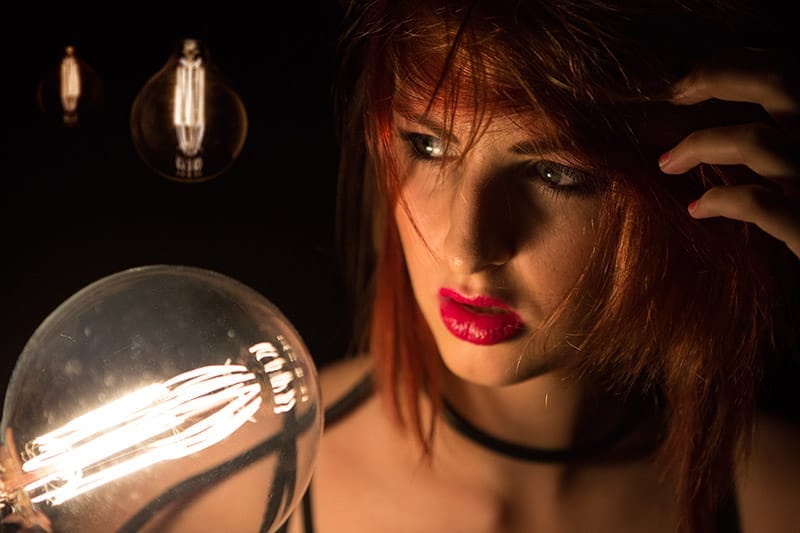 Thanks to Andrew at Saracen House for making me feel so welcome, Amber for being awesome and Darren for the introduction.
And for the geeks, a little BTS video: