Ash Manton's Type R Civic has been part of the UK modified car scene for several seasons and keeps coming back with a fresh look each year. It's current stripped out, carbon clad, airbrushed look has just won it the cover feature in Max Power.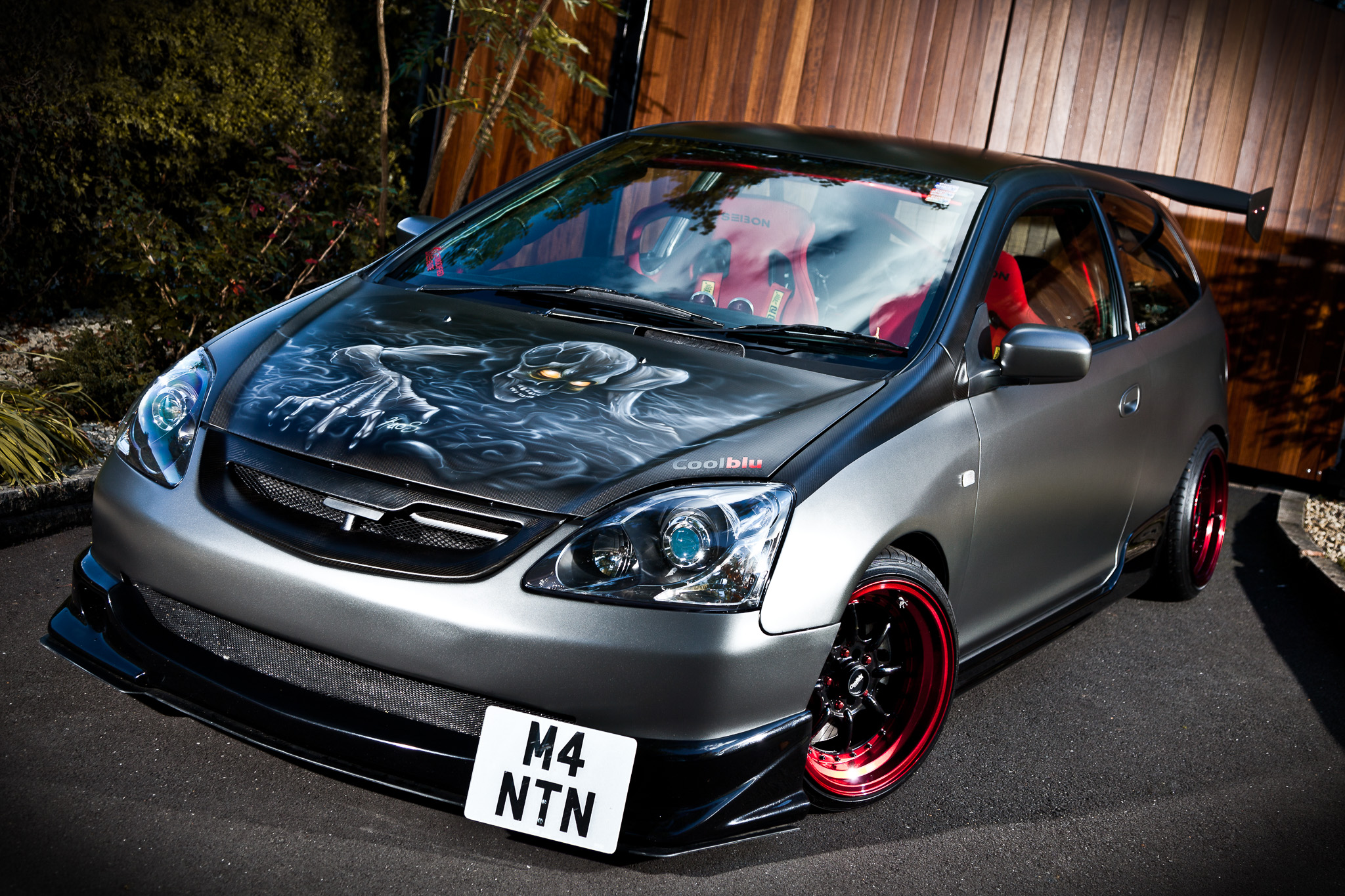 As it's had the Max photo shoot treatment, I wanted to try something different. Enter Georgia Graham, Ash's girlfriend, showing that hell really does hath no fury like a woman scorned!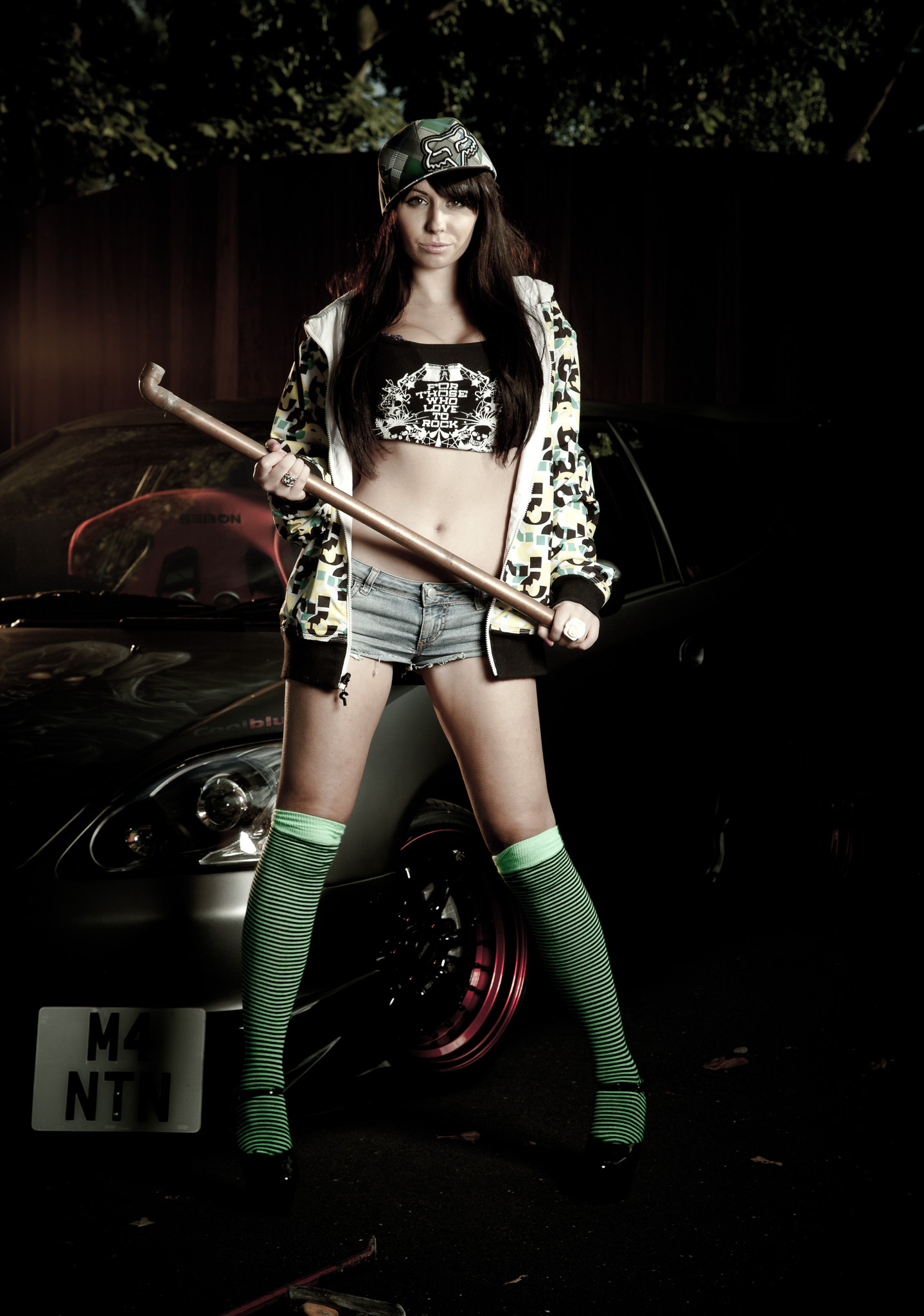 The plan here was to go for a dark and moody look so out came the Quadras again to enable me to stop down far enough at my max sync speed to take the daylight – f/9 at 1/200th did the job. One bare, CTO gelled strobe was positioned camera left adding a rim light to both Georgia and the car to separate them from the dark background and a second strobe, in a 70cm Deep Octa in "beauty dish mode", as the main light.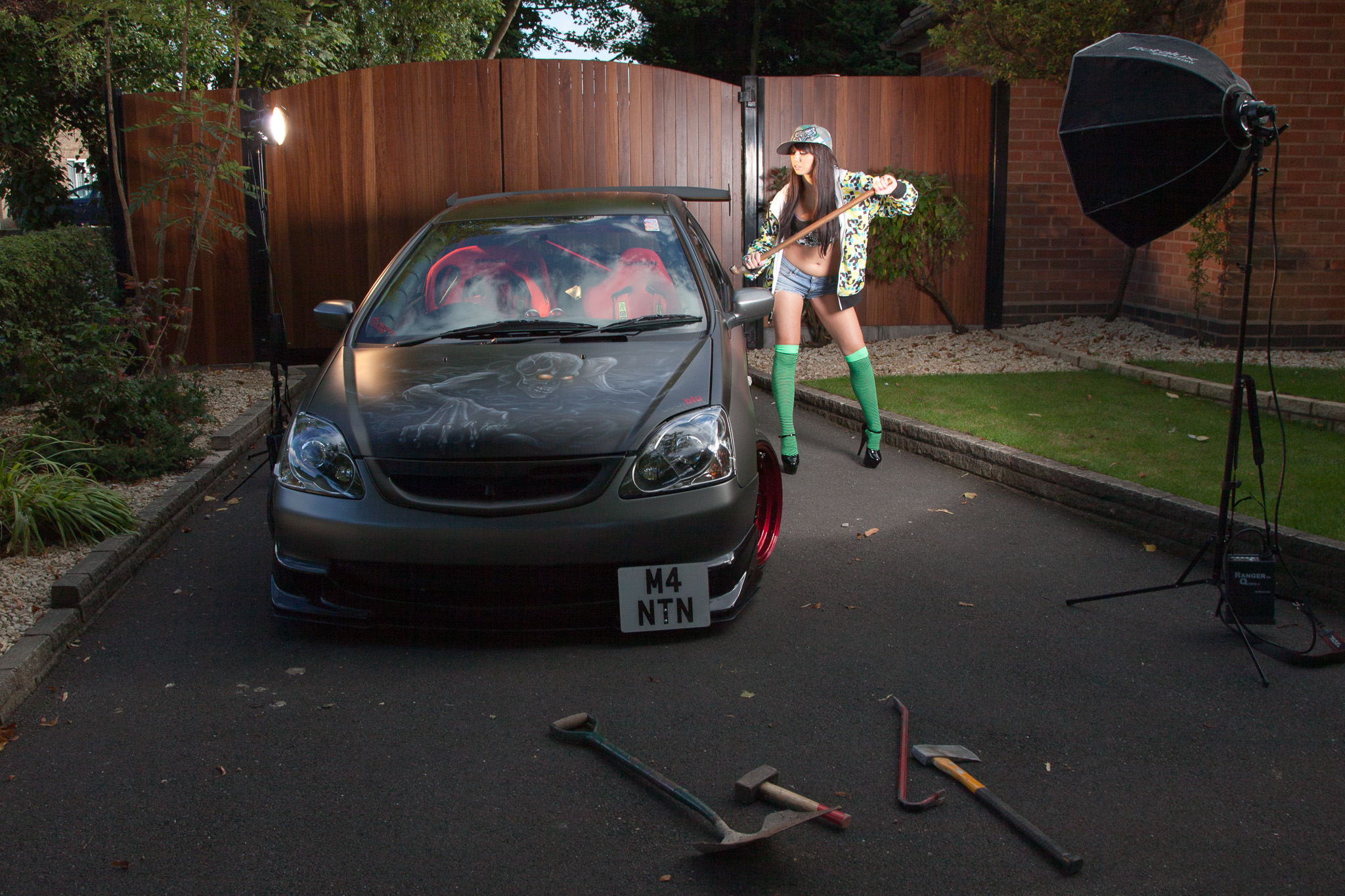 Enough talk, on to the pictures!