I've gone back into my archive for today's Photo of the Week. I saw this monster Mk I Ford Escort at The Fast Show 2012 being wheeled out by a group of people and fired off a few shots but got nothing special. It wasn't until the bonnet was lifted and they gathered around the engine bay, neatly spaced, all looking at the same spot that the image came together.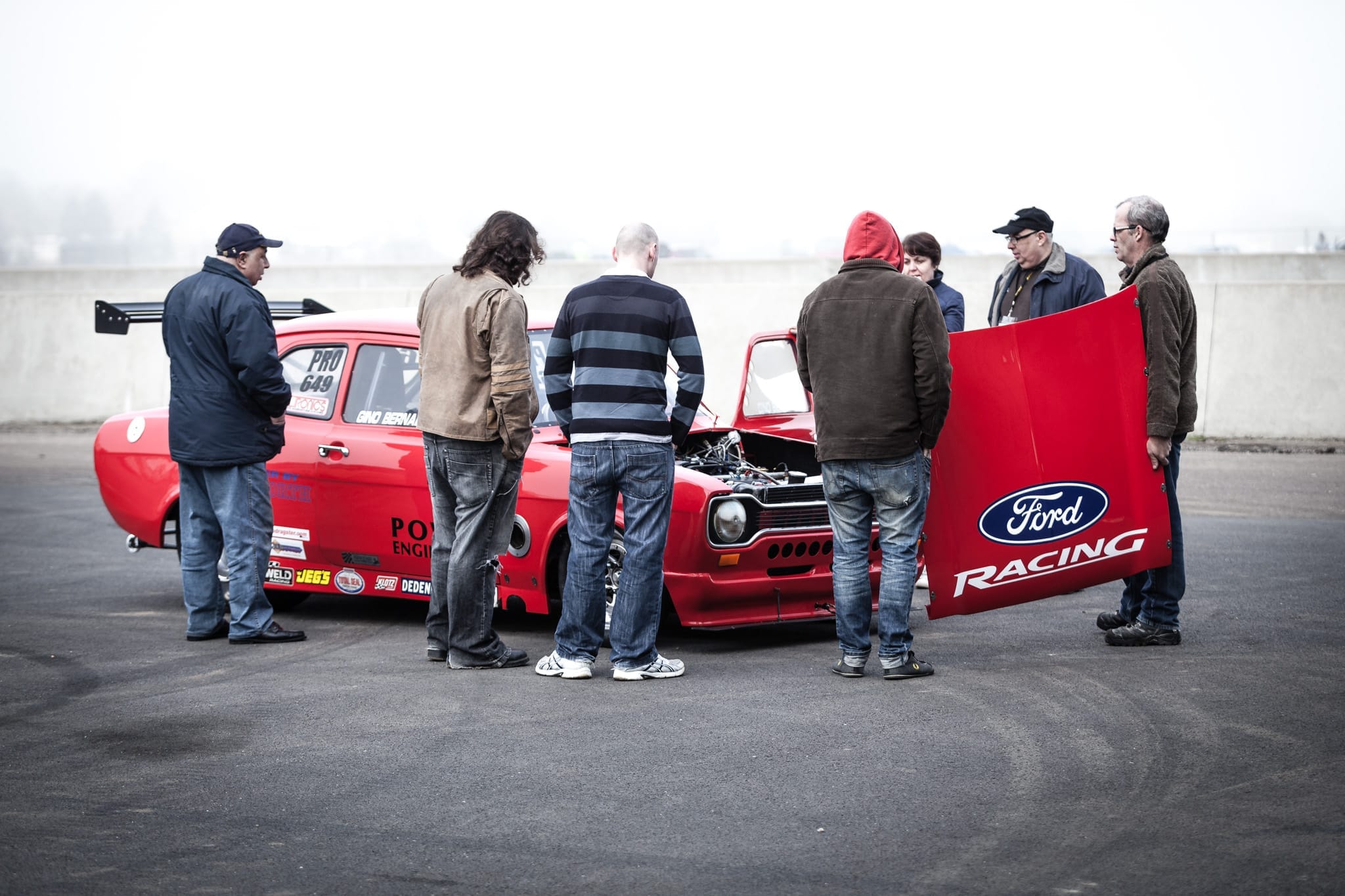 I shot this with my 70-200mm f2.8 at 95mm so I could stay at a distance to not influence the scene. I'm at f3.2 for a shallow depth of field and at ISO 800 to allow me to keep my shutter speed up.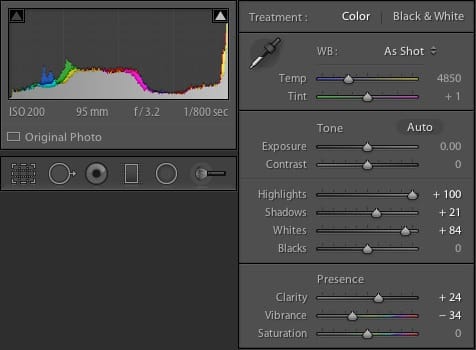 I had 1 and 1/3 stops of exposure compensation dialed in as despite being a flat grey, the sky was quite bright and I wanted it to blow to white, simplifying the background and making for a more peaceful image.
I took that a little further in Lightroom by pumping up the highlights and muting the colours a little.
It's not a huge edit (it didn't even leave Lightroom) but I think it smoothes out the background and focuses the eye on the subject well. Here's the before and after: