Week 2 of my new feature here on the blog where I post an image and talk through how it was made. Quite a simple one this week, with the main technique being keeping still!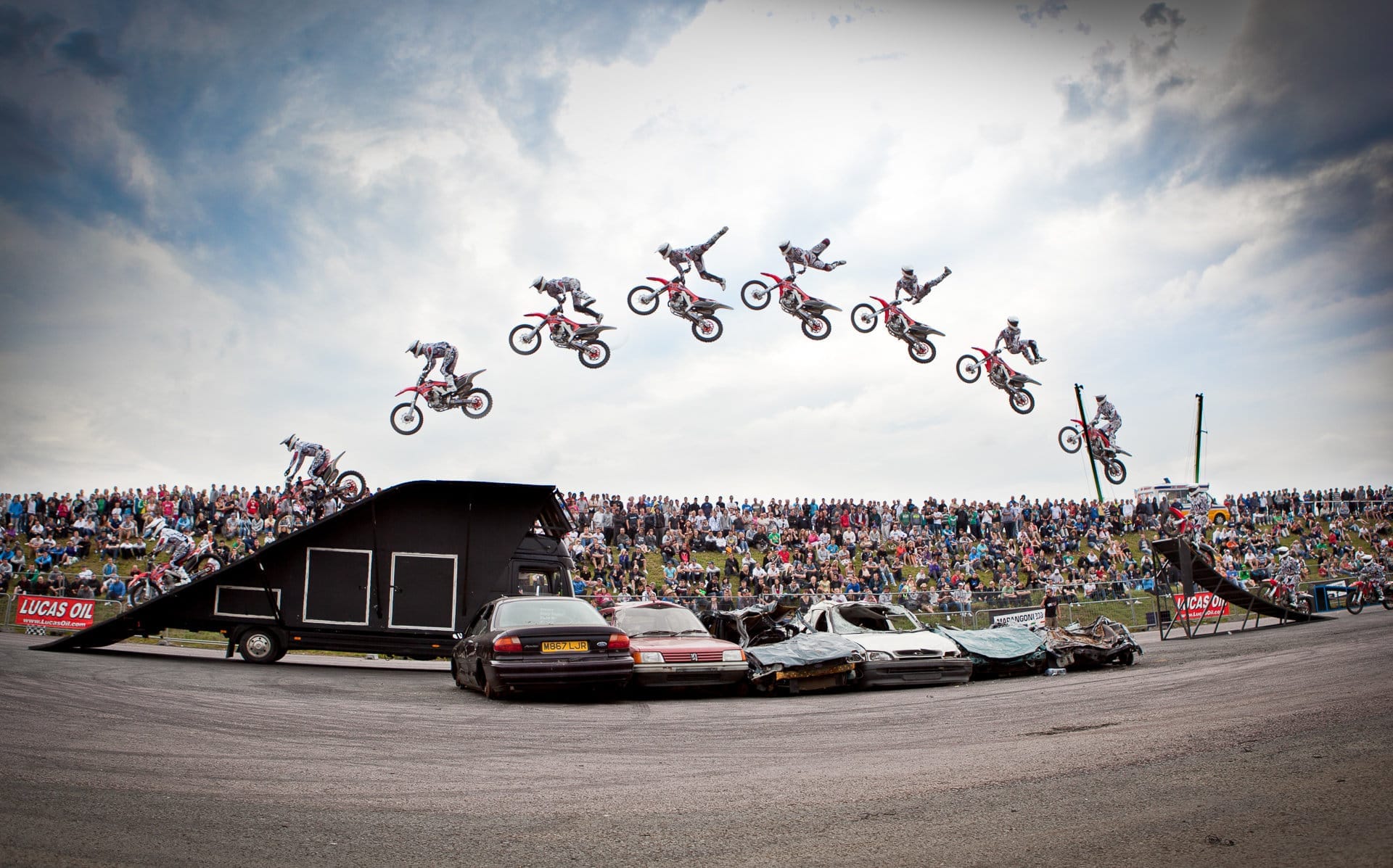 This was taken at Santa Pod during a display by the UKFMX freestyle motocross team. I was inside the safety fencing and resting the camera on one of the big concrete blocks as I didn't have a tripod with me. I hand my left hand wedged under the barrel of the lens to keep it propped at the right angle.
I flipped the camera into manual mode and set my exposure based upon a couple of test shots. Focusing was also set to manual so the lens didn't hunt for focus as the bike moved across the frame. This was taken on a Canon 5D MkII on high speed continuous drive which is 3.9 frames per second – perfect in this case as it gave nice even spacing of the bike with no over-lapping.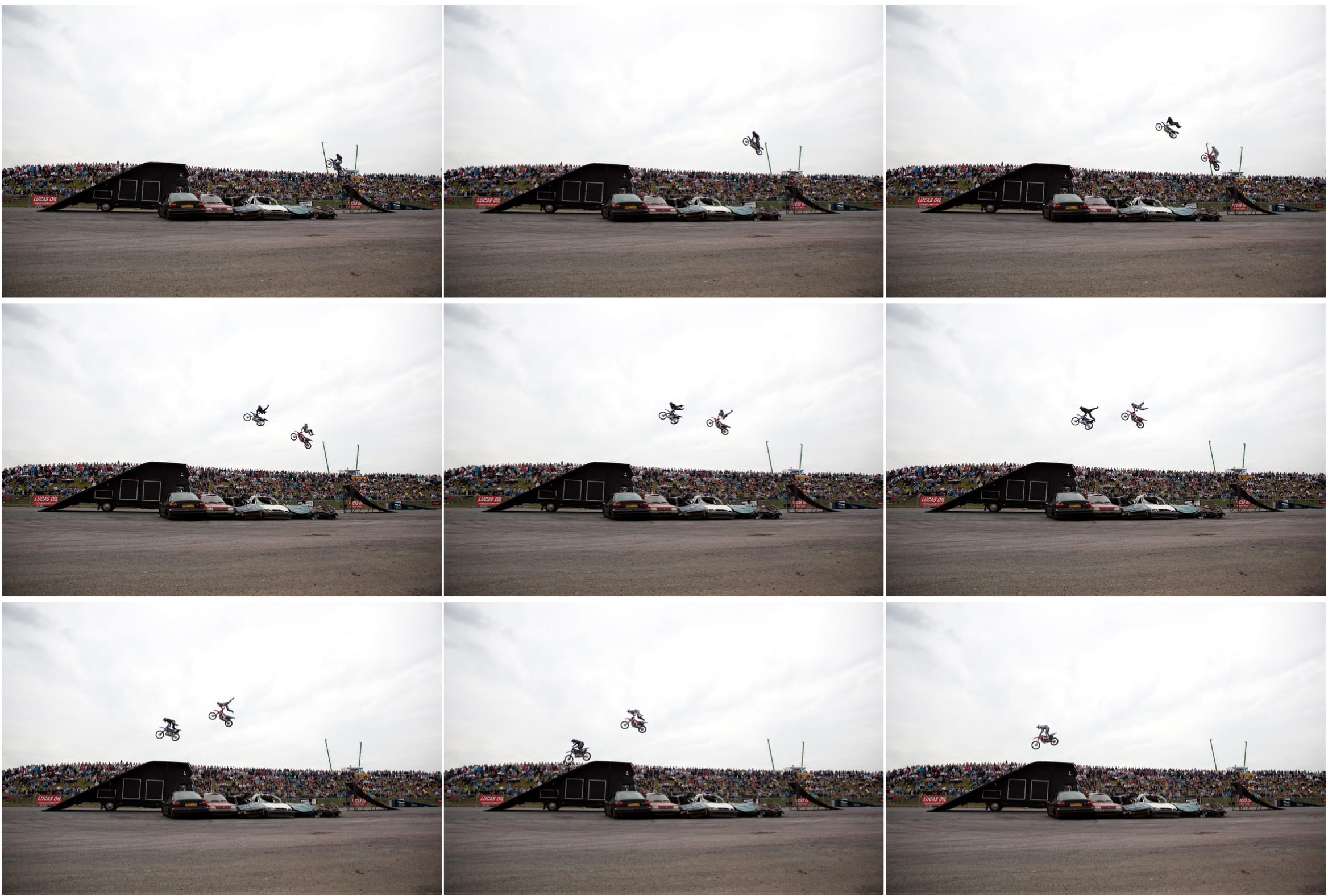 That made post production a lot easier. Simply a case of layering all the images in Photoshop and adding a layer mask to all but the bottom layer to hide everything but the bike in each image.