As you'd expect from its name the Fire Force jet car is fast but I think the sheer amount of noise it produces is what makes it hard to shoot. Couple that with the fact it's literally halfway down the strip at Santa Pod in the blink of an eye and you'll understand why I still only have a few good shots of it.
On this occasion I decided not to try panning as it passed me just off the start line and instead shot a bit wider facing down the down the track, waiting for it to enter my frame. This was the original shot. Composed with the car dead centre so I had my most sensitive focus point on it, AI Focus mode and high speed drive. This was one of a batch of pretty average "raw material" shots that I hoped I might be able to get something from. What stood out on this one was how the heat haze caused as the engine kicked out 5500lbs of thrust made the crowd looks almost like an oil painting.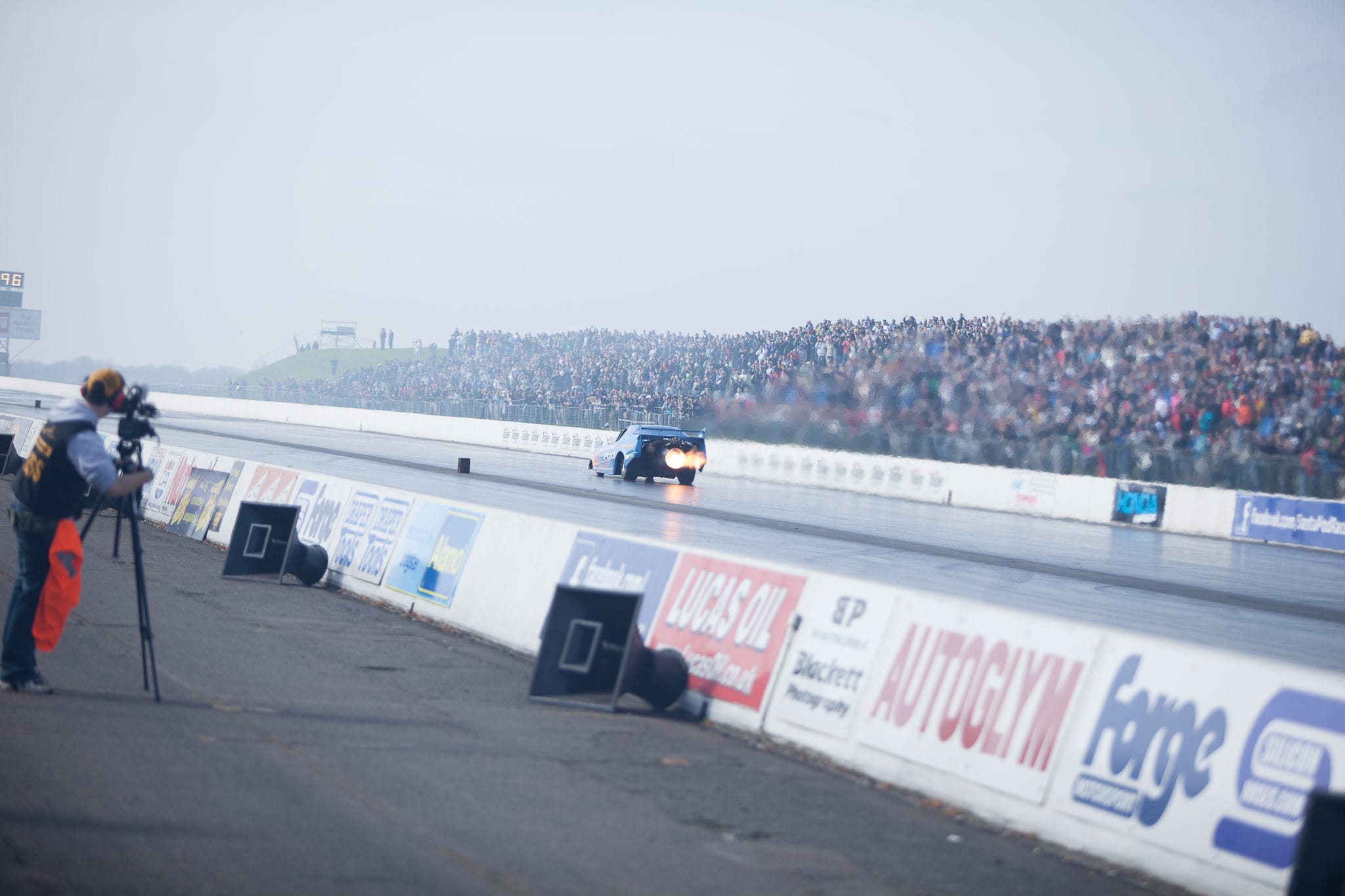 I saw enough in this shot to make it worth a little tweaking in Lightroom. I started with a fairly tight crop to improve the composition (this is where 20+ megapixels comes in handy) followed by a contrast boost, a little desaturation and a slight vignette. I've also applied one of my favourite Lightroom tweaks here and that's the gradient filter. I use it to quickly put some interest in the sky. If there is some detail in the clouds I'll use it to pull down the exposure and boost the contrast and clarity, but in this shot the sky was just simply flat grey. In this case I  pulled the colour temperature to the cool side and increased the saturation to add a little blue to the sky.
Here's the result: