If you've spent any time on my blog, you'll know I like shooting on location. I love all the choices I get when it comes to balancing strobes with the available light – juggling all the variables is so much more fun than shooting in a studio where you have complete control over the lighting.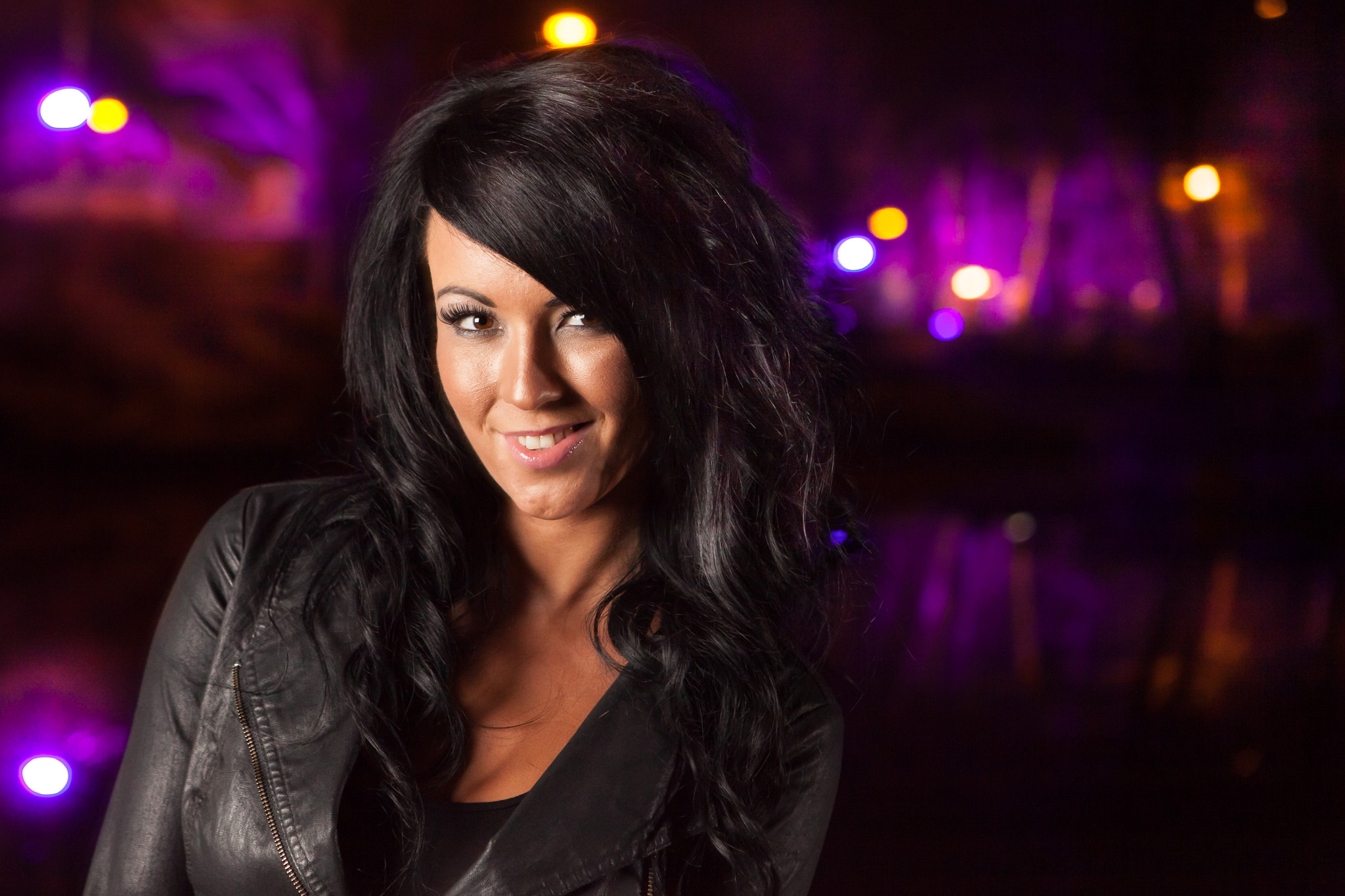 Shooting at night takes that to the extreme. Capturing what little ambient there is can be tricky when your flashes want to nuke everything with light.
I came up against such a situation a couple of weeks ago, so here's what I did to stop my model, Sarah, from floating in a sea of under exposed blackness.
The image above was taken out by Pendigo Lake at the NEC near Birmingham in pitch darkness. So dark in fact that I had to ask friends to light the area with mobile phones while I set up. Without some artificial light on her, Sarah wouldn't register at all.
Before the Quadras got powered on though, I found my ambient exposure. If I went straight in with flash, I'd have ended up with a good exposure on Sarah but a dark background. I wanted the coloured lights on the other side of the lake as my background so I left the strobes off for now, slowed my shutter speed and cranked up my ISO. The sweet spot turned out to be 1/20th second, f/4 at ISO 1600. Obviously shooting 1/20th handheld is usually a no no but when using strobe, the very short duration of the flash will freeze anything it hits. Plus, as there was no ambient light falling on her, I knew Sarah was going to be free from any motion blur from camera shake.
Then came the lighting on Sarah: A Westcott 50″ Apollo softbox (review of this coming soon) camera right and a gridded strobe camera right, slightly behind her.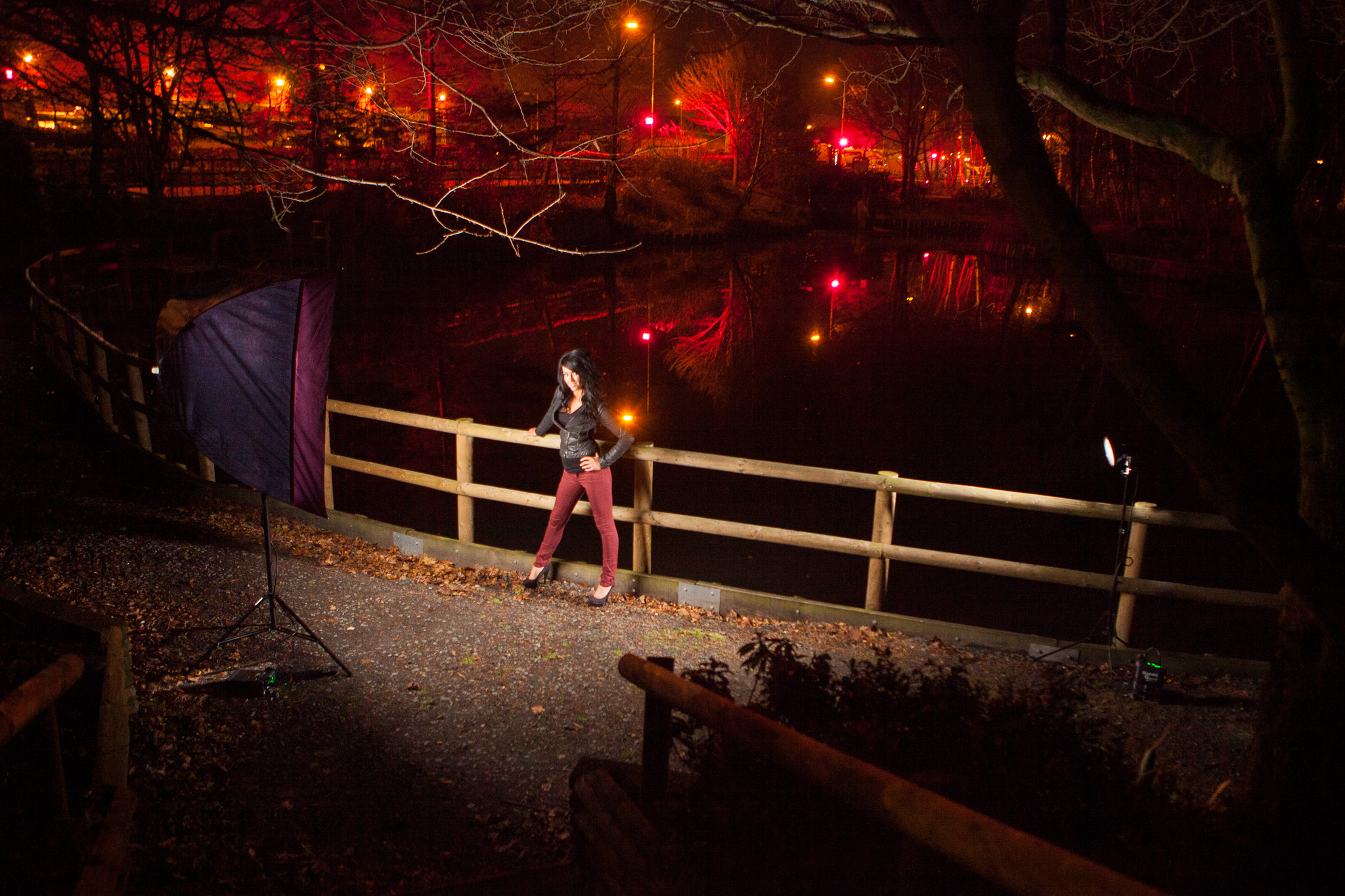 As you have to start somewhere I set both packs to 1/4 power and fired off a test – let's just say it was a little over exposed! Even at minimum power (25 w/s) on the 'A channel' on the packs I was still going to end up with a glowing Sarah if I wanted to keep the detail in background. I could have closed my aperture or lowered my ISO 2 stops to restrict the amount of flash getting in but that would have forced me to go to shutter of 1/5th of a second – slower than I was comfortable with.
So instead I switched my Quadra heads over to the packs "B channel" and dialed all they way down to 8w/s – just enough power to balance the ambient light and produce this set of images.